PCCS Spirit Week May 15th - May 19th, 2023 PCCS Gets Gritty! For our last week of regular scheduled school, we will be celebrating all the hard work we've accomplished this year as part of our Spirit Week. The Middle School Student Council (MSSC) has put together a fun week for all of us with daily themed dress up days, activities, and service activities throughout the week. Below is the list of the themed dress up days. Crew leaders will be keeping track of all the student participation in the themed dress up days, activities, and such so the MSSC can award the top crews from each wing as the Spirit Week Champions! Schedule of Events: Monday - Decades dress up day - Spirit Week Kick-off Gritty Introductions Tuesday - Country/Rodeo dress up day Wednesday - Pajama dress up day - decorate doors (for Crew Door Decoration contest) Thursday - Game Day - play a game with your Crew and can wear shirt of your favorite sports team - vote for favorite door (not same grade level) Friday - Crazy hair day - School Service Day - Celebrate Your Grit! - announce door contest winners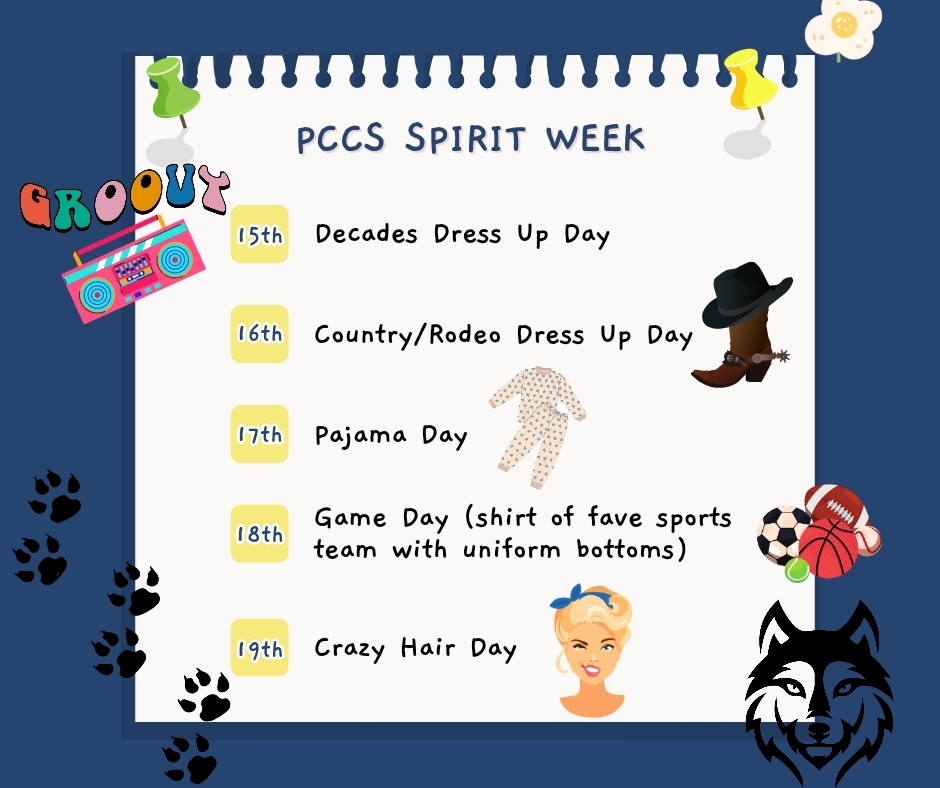 Say "hello" to two-way messaging and classroom announcements in the Pocatello app! With the addition of Rooms, our district app keeps getting better. Parents/ guardians check your email with instructions to sign up and access new features.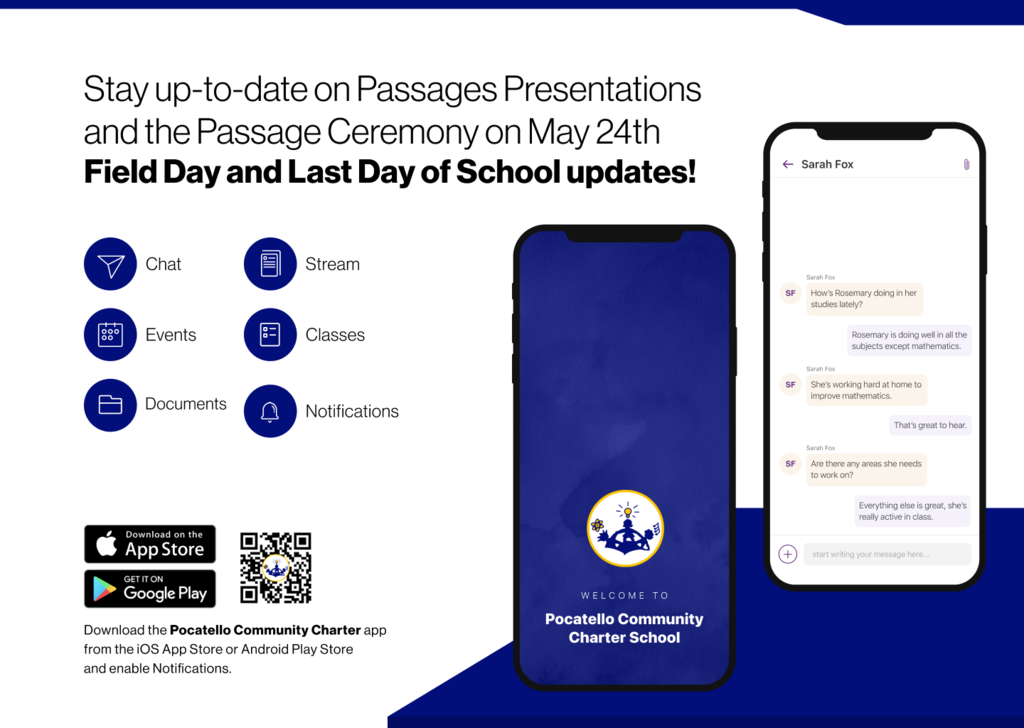 3rd/4th grade Snowshoeing Adventure by Howl Reporter Sienna S. The Reinhardt crew went snowshoeing Thursday, January 12. They went up Gibson Jack. They hiked 4 miles up in perfect weather. The scenery was breathtaking. The students had a great time and stayed positive. And said by Heather Corgatelli, "The Reinhardt crew had GRIT!" Here are some pictures from their hike. The Brinton and Simpson also got to go Hiking up Gibson jack Their weather was also amazing. They all had some delicious hot chocolate after a long hard day of hiking.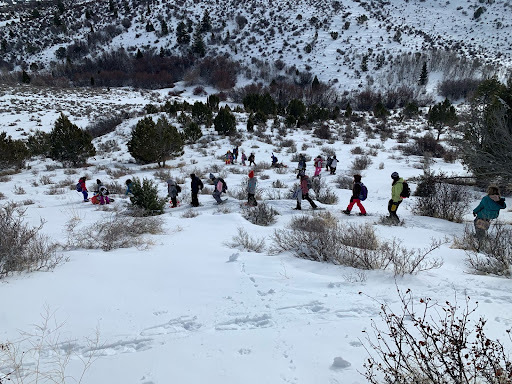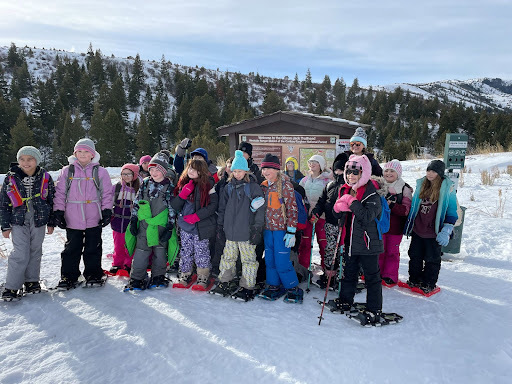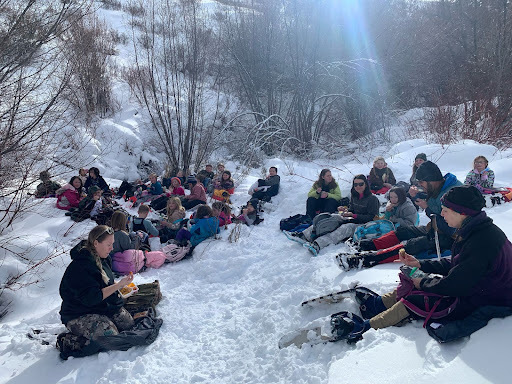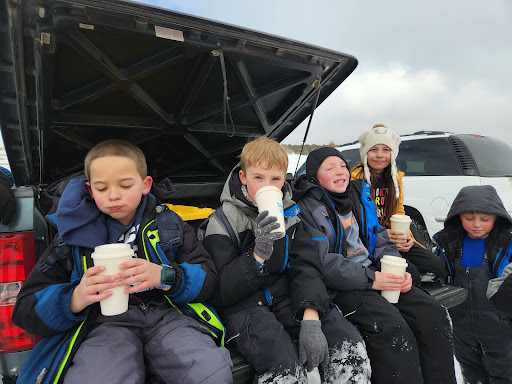 1st/2nd Grade Crews Winter Adventure by Howl Reporter Miles Marshall: The 1st and 2nd graders went on a winter wonderland hike this past December. They hiked on the snowshoeing trail at the Nordic Center. The weather was very snowy and fun. They enjoyed lunch in the yurt and played games in the snow.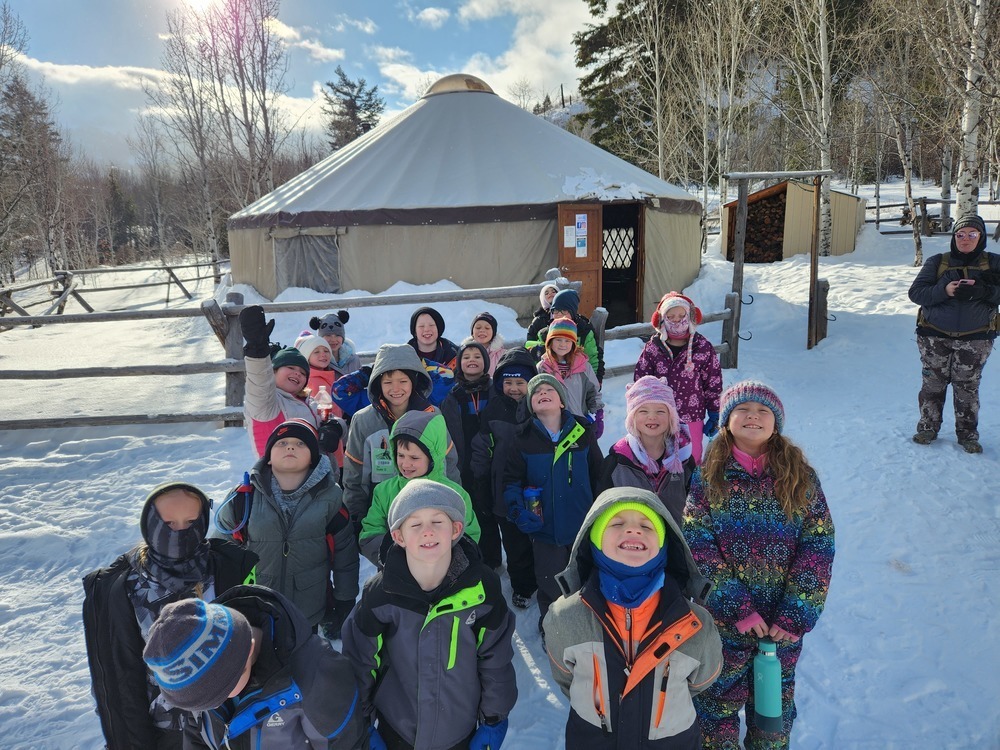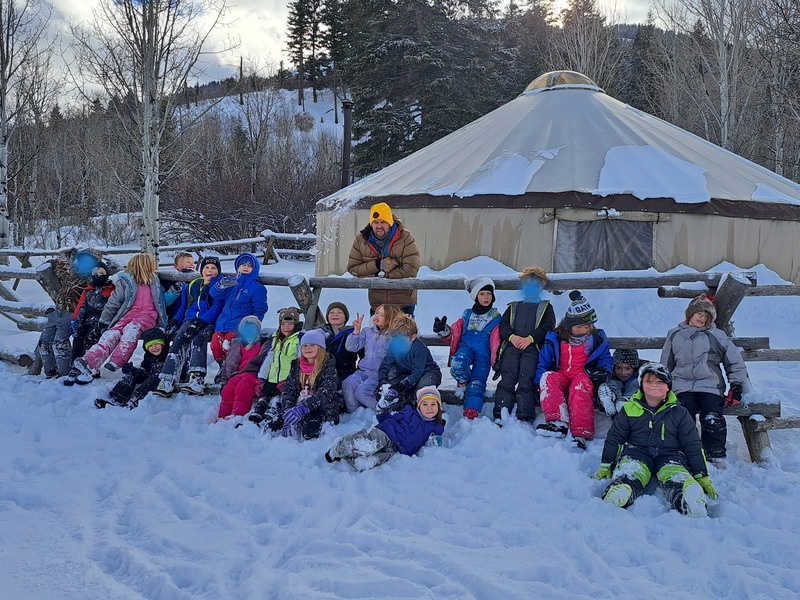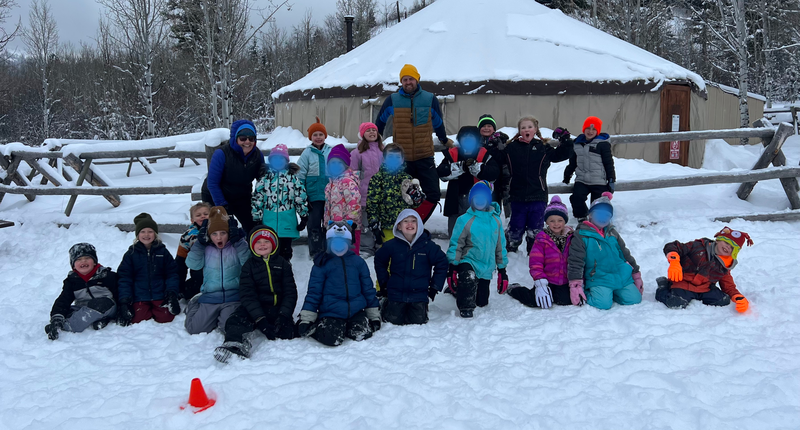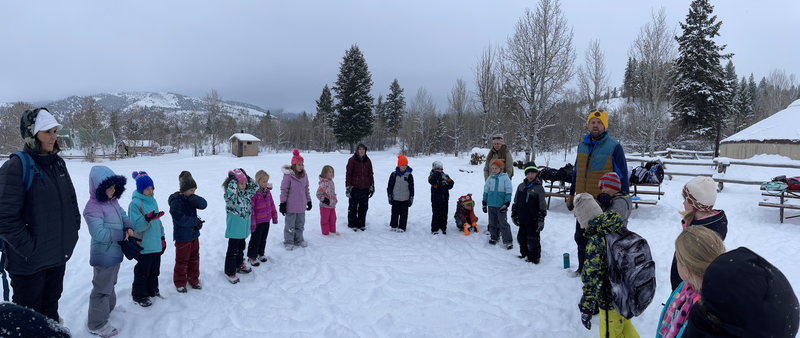 EE NIGHT TONIGHT! By Howl Reporters Henry Kmetz and Marcel Burkman On the night of Wednesday, January 25th, from 6pm to 8pm, PCCS students are asked to attend Expedition Exhibition night. Every grade has a different Expedition and will present a piece from their recent learning. This is a school wide event including Students and Parents. Students from all grades will present their Individual pieces. Here's what the student's may be presenting: Grade Expedition Presentations: Kindergarten: Bird Feeders First and Second: Potato Comic Strips Third and Fourth: Simple Machines & the design process for making them Fifth and Sixth: American Revolution Seventh and Eighth Humanities: 'Person who changed the world' Seventh and Eighth Science: Wind Turbines Seventh and Eighth Math: Stained Glass/Sequence Presentation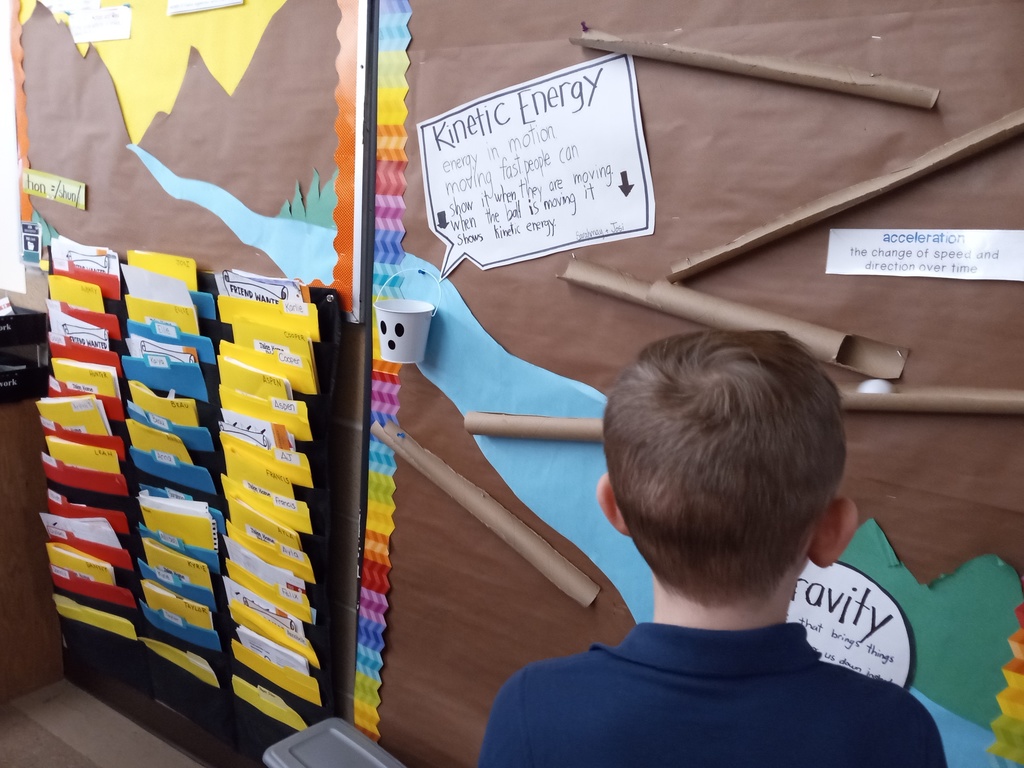 Veterans Day Assembly News On November 11th we had our annual veterans day assembly and it was the first one since 2019. Then covid hit, and now three years later, student council held the event. The student council presented medallions as a token of appreciation, and 28 veterans came to the assembly. Over 400 people attended the assembly. After the event was done, students were able to meet and greet the veterans. Now we are able to have a Veterans Day assembly annually since covid is over.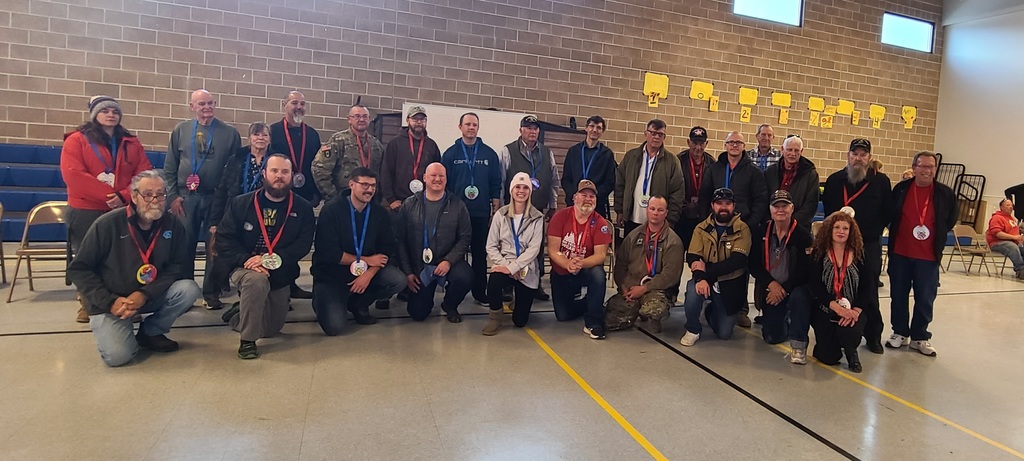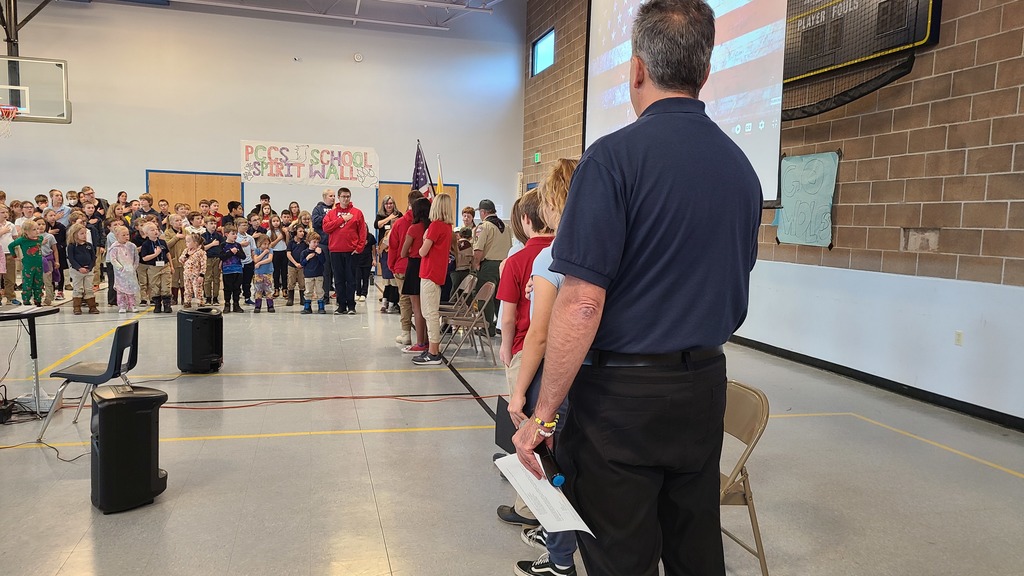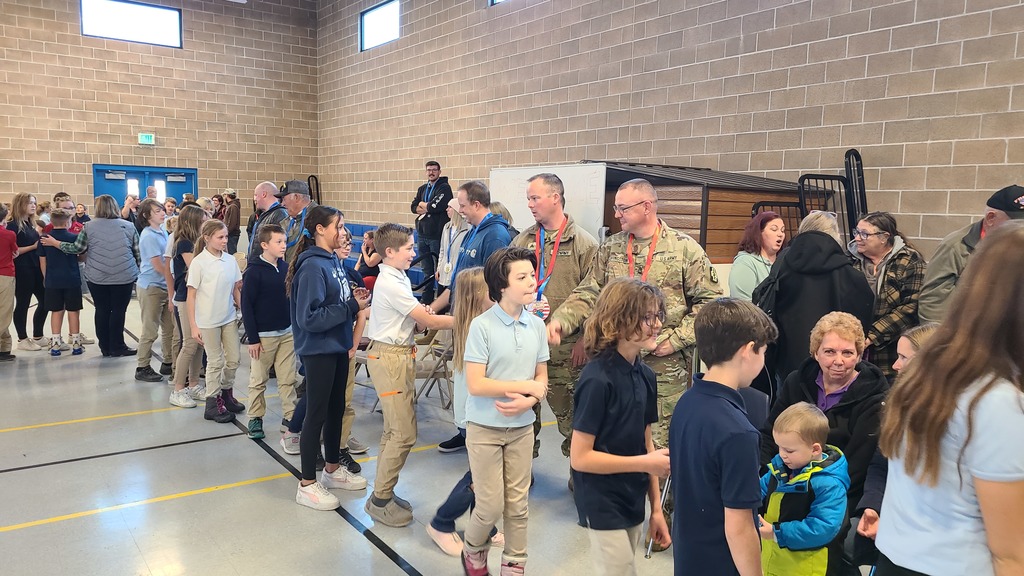 On Friday, November 11, 2022, we are holding our first Veterans Day Assembly since 2019 (aka the start of Covid-19). We are asking any PCCS family to invite a Veteran if you know one ( family member, neighbor, etc.). We will be recognizing our veterans in our community. I interviewed Mrs. Barlow, our music teacher, and asked what the students are doing to recognize the Veterans. " We will present a token of our appreciation." We have a former Navy member, Mrs. Jenn one of our teachers aides, who shared one of her favorite memories on Veterans Day. " My favorite thing was when they opened up the Field of Heroes for Soldiers killed in action," she said. Our students are putting on an amazing assembly for the Veterans so please come and join us.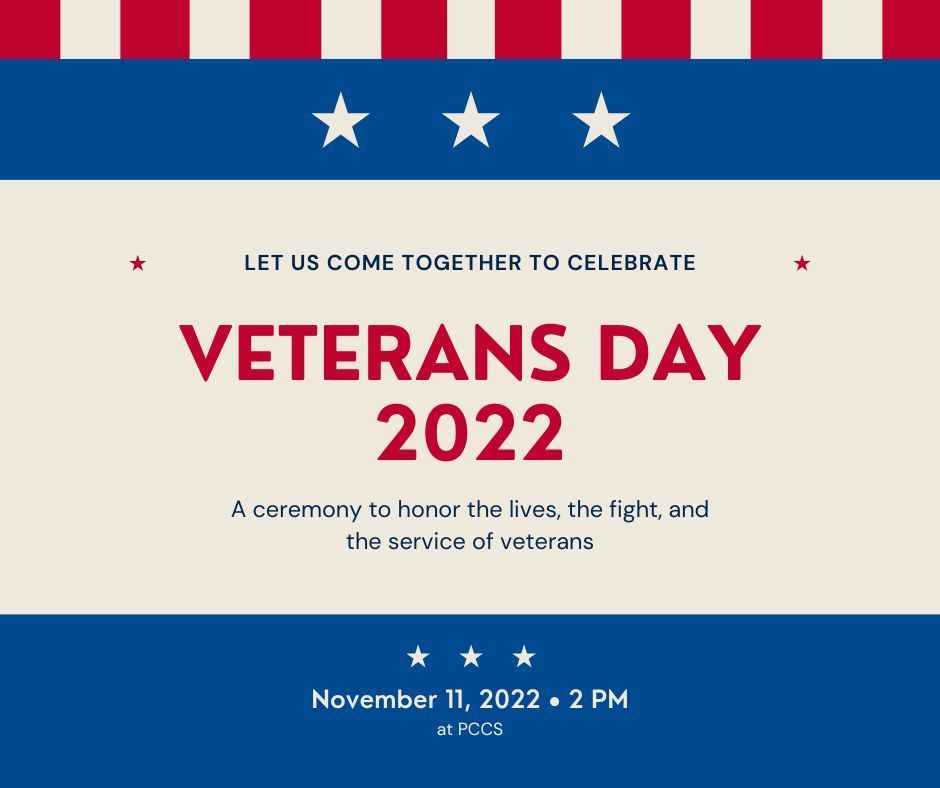 On September 26th the 1st and 2nd crews went to farmer Kevin Loveland to get potatoes for the Idaho Food bank. They where able to gather around 3000 lbs of potatoes. On November 10th, are going to the Idaho food bank, with the kindergarten to see how they are being used.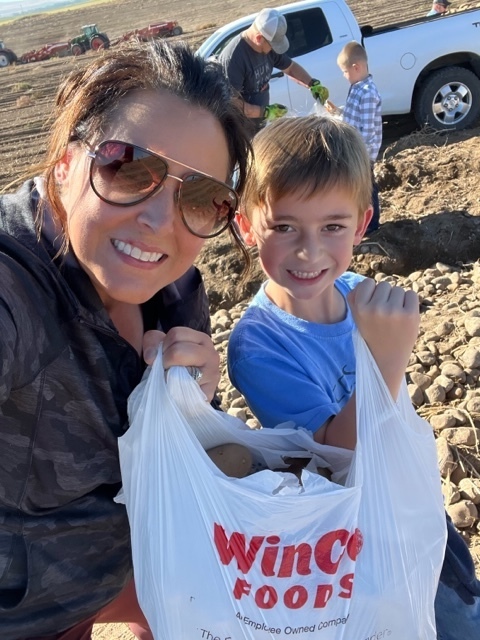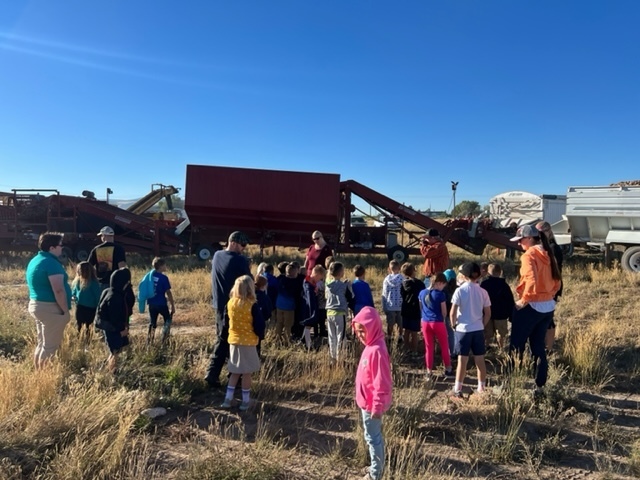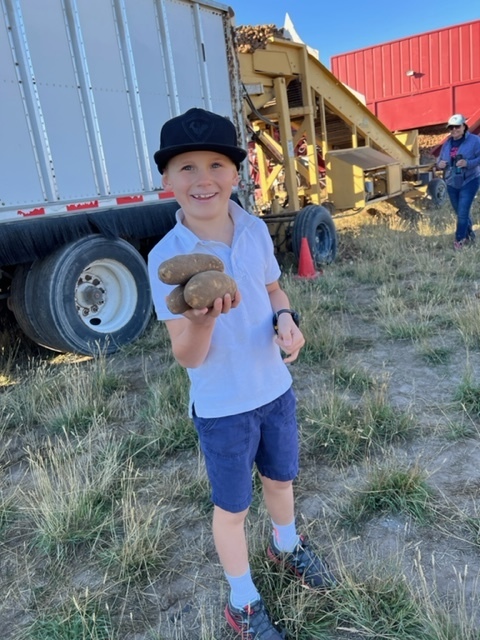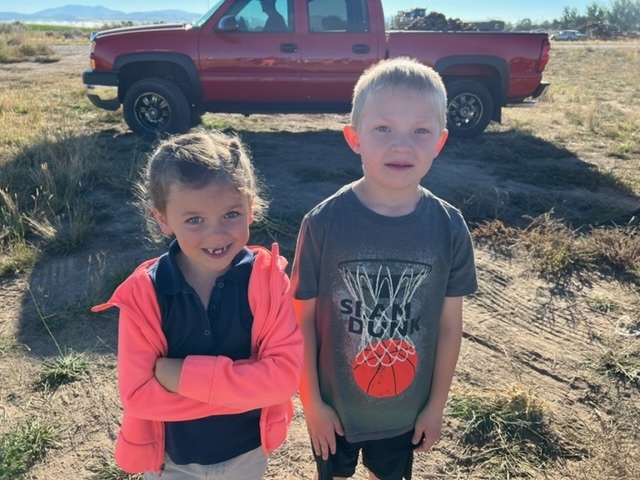 The 5th and 6th graders went backpacking for 3 days in elk meadows. The Swan crew and Terlson and England all went this month. Their weather was very pleasant. On Thursday they went on a day hike then later that day they went on a night hike. They saw a pretty sunset and a rib cage. Each crew was broken into groups and made skits. Hope they had a fun time.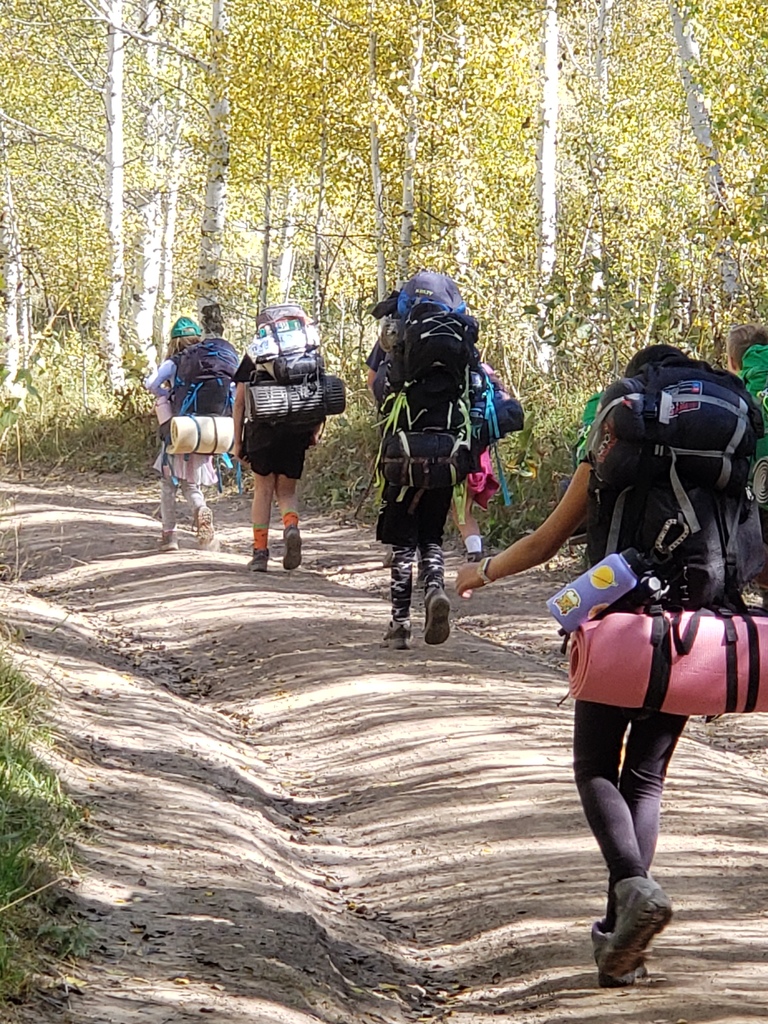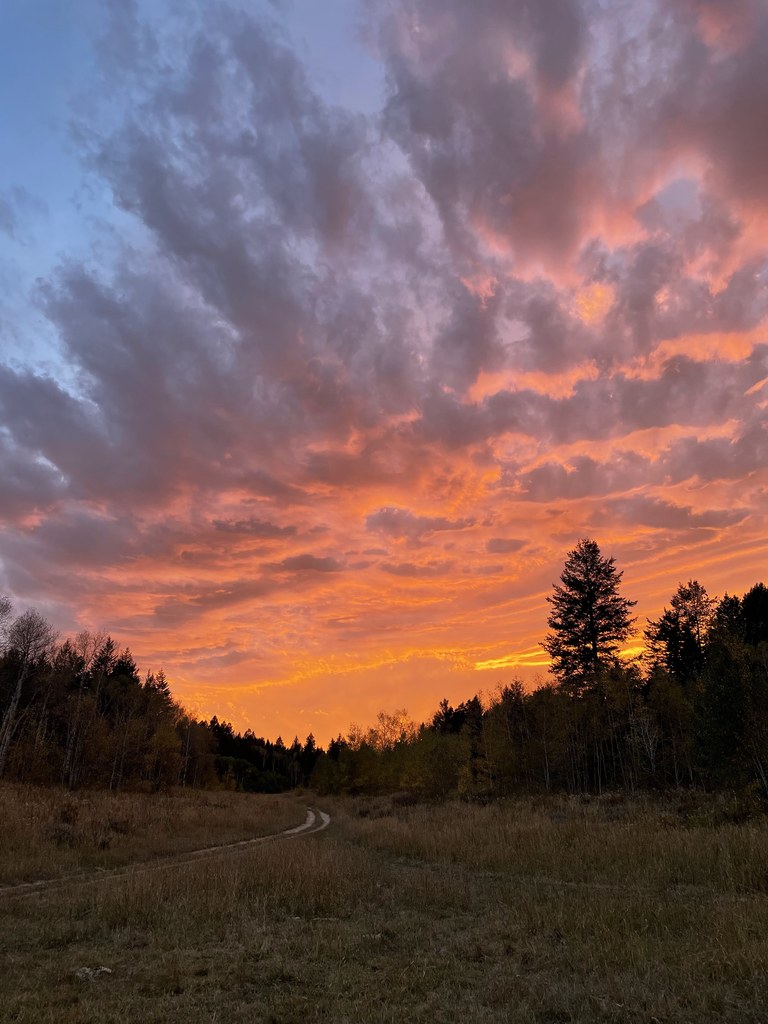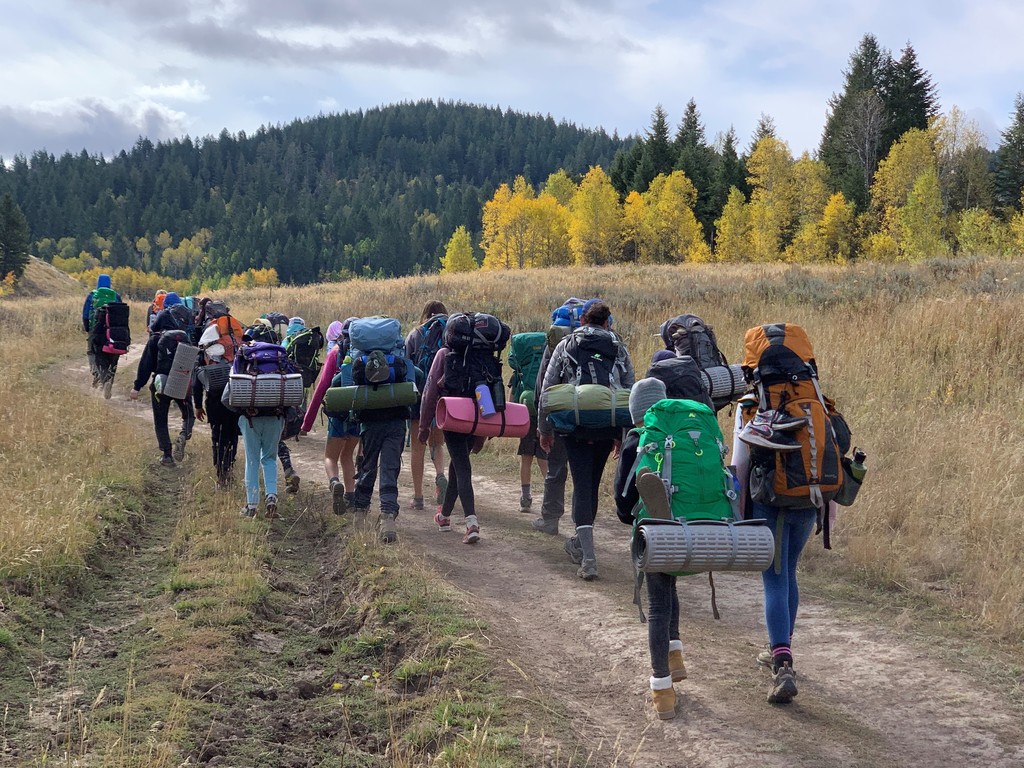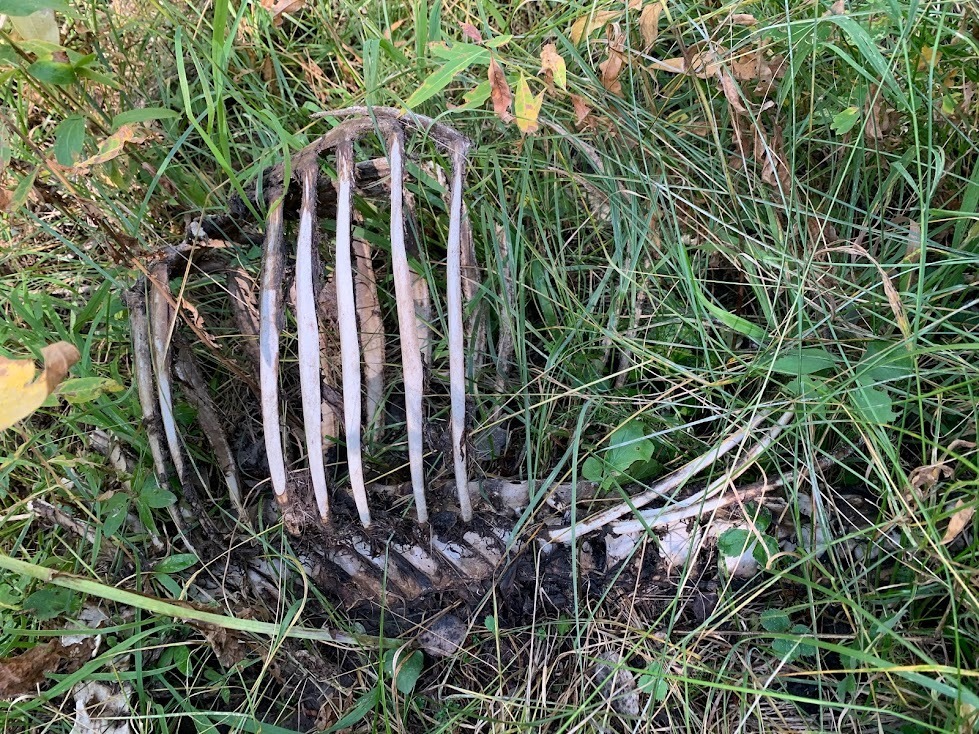 The 3/4 Crew Campout The 3/4 crews just got back from their amazing trip! They drove to the back side of Pebble Ski Resort and had a fun time! They got to see cool animals and plants and also got to have s'mores and other great food made by Mr.Travis and Salty. What the Simpson crew did during the day was they hiked on their two trips and saw cool animals like a Garter snake and other things like a huge mushroom; they also saw other wildlife like aspen trees and pines. During the night they had a rainstorm but luckily it didn't rain on them because that would have made the campers cold and wet. They did however see some cool lightning and heard lots of thunder. The wind blew so hard the tents were almost blowing away! But with their quick thinking they parked the cars in front of the tents and got some rest. It was very windy and cold but they did it. The Parkinson crew went on their two trips and saw a frog, caterpillars galore, and tons of cows! They also camped in the same campground and went on the two hikes as well. They got amazing weather with no rain at all and had great fun playing and hiking together The wind was very calm and there was no thunder and lightning at all. This was the perfect time to go, I wish we got that weather every time! Lastly but not leastly, the Reinhardt crew did their hikes, and saw The Abyss of Doom, grasshoppers, a garter snake, an awesome cat-spider, bones, and some grouse! They went back to camp and had dinner with s'mores. They talked about no-trace with Salty and Mr.Travis and got a huge load of rain.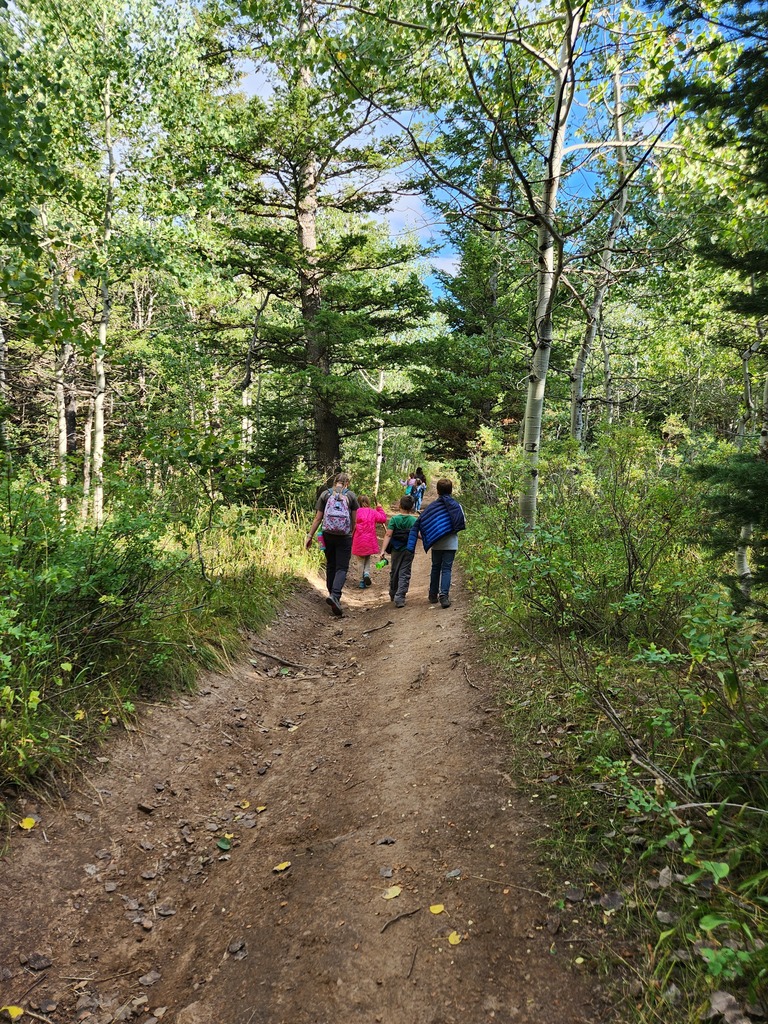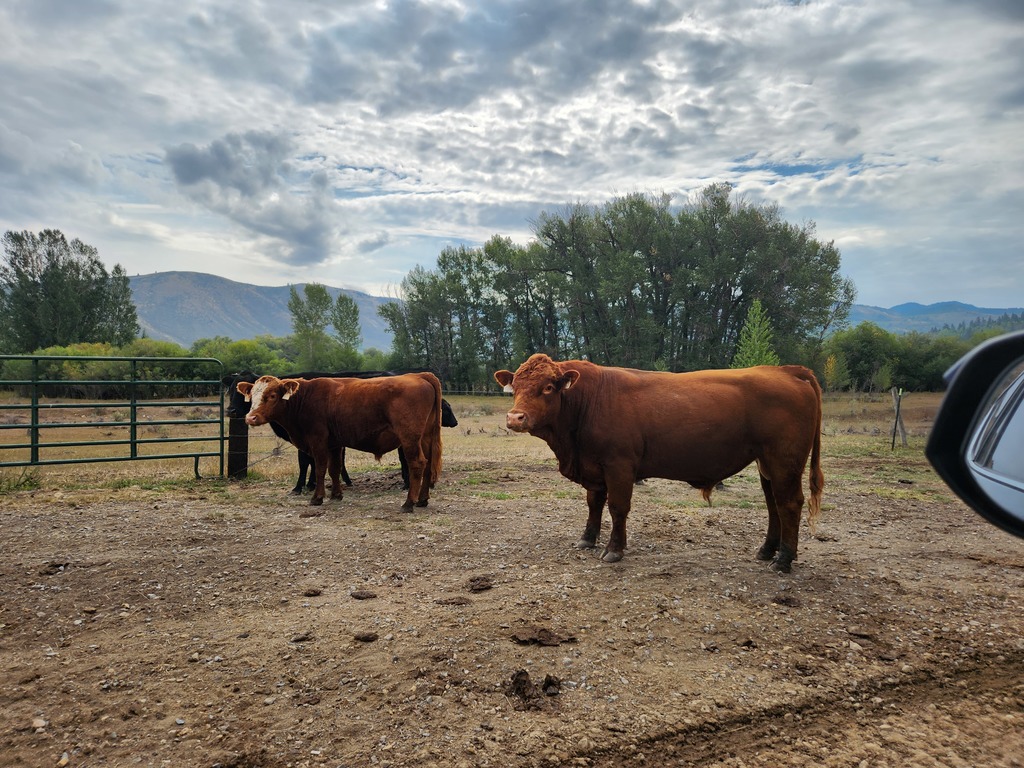 Hey it's Henry Kmetz here reporting a fun camping trip that just went down! Let's dive a little deeper shall we? During September 6 and 9th, the 1st and 2nd graders went camping, and it seems like they had a lot of fun! They went up to the Mink Creek Group Site near Scout Mountain. Some fun activities the crews did was practicing "Leave no Trace," went hiking, and had lunch at Cherry Springs. According to Ms. Griggs, the weather was very hot but they got a little rain shower to cool them off. Our crews got to see a lot of cool stuff too. Apparently, they got to see a moose walking through the woods! How neat is that? But on a more sad note, they saw the leg of a deer while hiking. Well it sure does seem like the 1st and 2nd graders had a whole lot of fun! Thanks for reading I'll catch you later!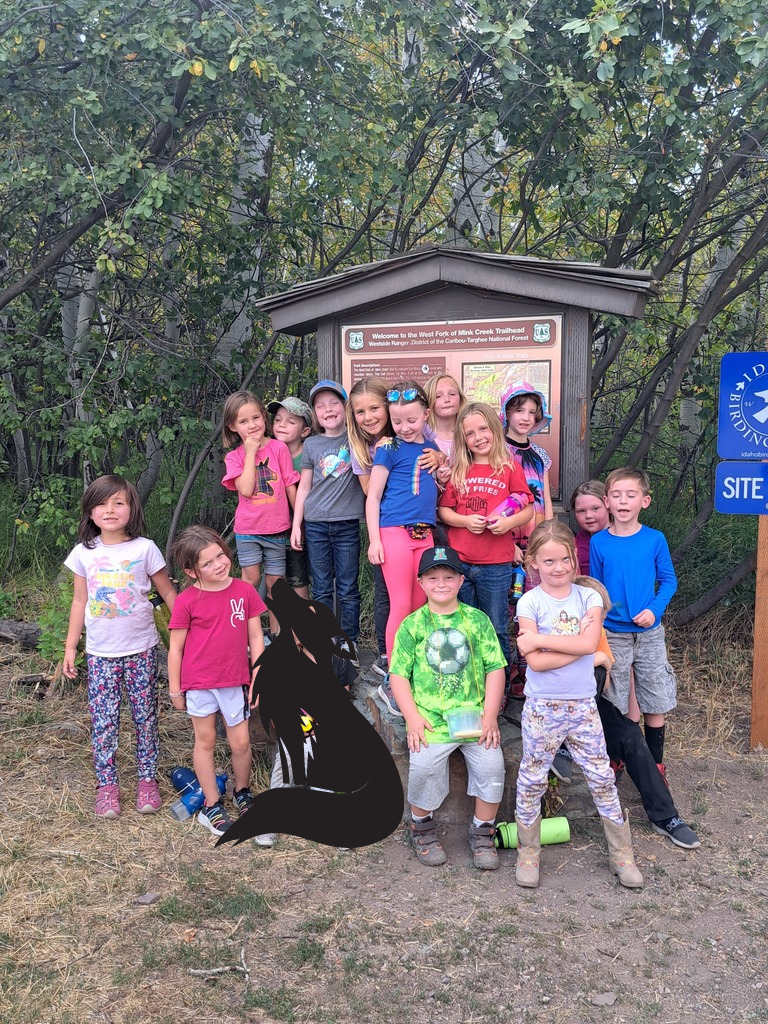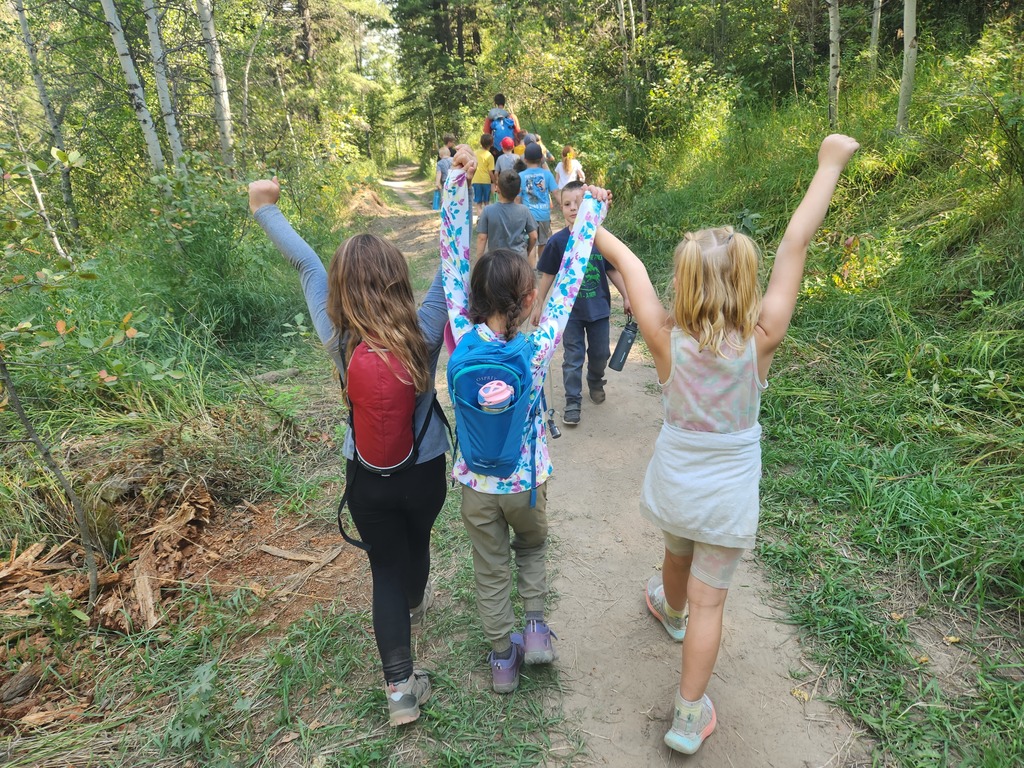 PCCS will have school today. The Pocatello/Chubbuck SD25 closure due to COVID related staff shortage does not lead to a PCCS closure.

PCCS will be closed tomorrow, January 14th, due to multiple confirmed COVID cases resulting in exposures and limited staffing. We expect to resume normal operation on Tuesday, January 18th. Take care and be safe.

PCCS will be closed today, Tuesday January 4, due to winter weather conditions. Take care and be safe.

ISU is providing a helpful community resource for parents that is starting next week (9/23/21). If you are interested in joining the Parent Support Group you can contact ISU's Counseling and Testing Services Department at (208) 282-2130.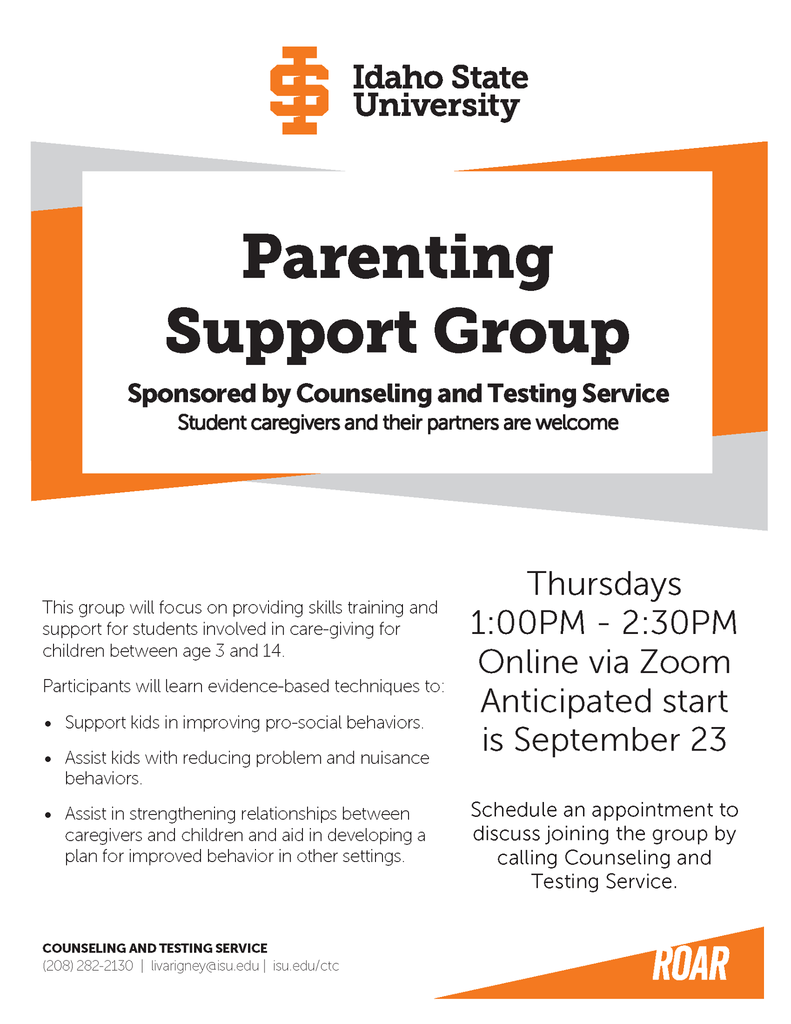 PCCS reminder: Monday/Thursday students will attend school in person tomorrow Tuesday February 16th after President's Day, and Tuesday/Friday students will be virtual on that day due to the Martin Luther King Jr. and President's Day holidays both falling on Monday.

Good morning. We will have indoor recess this morning. Please send your students to the gym.

It's indoor recess again this morning.

Indoor recess today.

Indoor recess this morning.